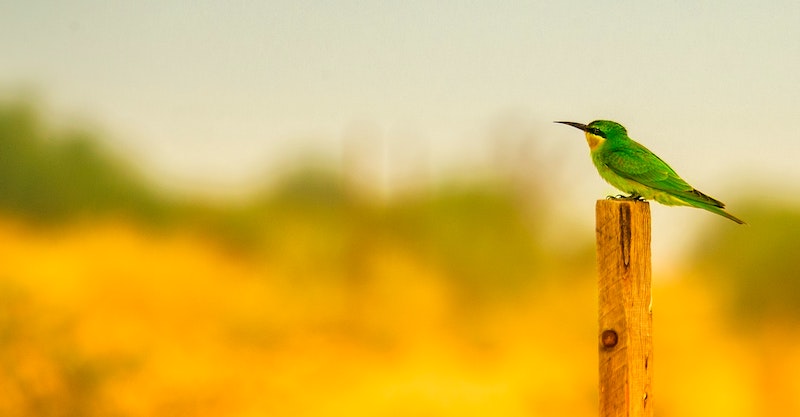 Colours
I look at the ever changing colours of the countryside watching the hedgerow berries, mosses, tangled undergrowth, wild flowers and endless green blends of trees and grass to inspire my work.
Autumnal colours reflect the seasonal dying back of nature for its annual sleep and the regeneration of spring.
Flowing water
Among weedy river banks, fresh flowing water with the restless movement of clinging green algae, I find ideas for my three dimensional elements in glass with some pieces attractively combined to display aquatic plants.
Wasteland
When I made this piece I was thinking of the derelict Cornish tin mines with echoes of the past busy commercial life.
They are such well built structures with the stonework surviving the many challenging seasonal conditions.
Item: 0303
Height: 26 cm         Width of glass: 11 cm    
Width of pebble: 21 cm
Price:  £90     SOLD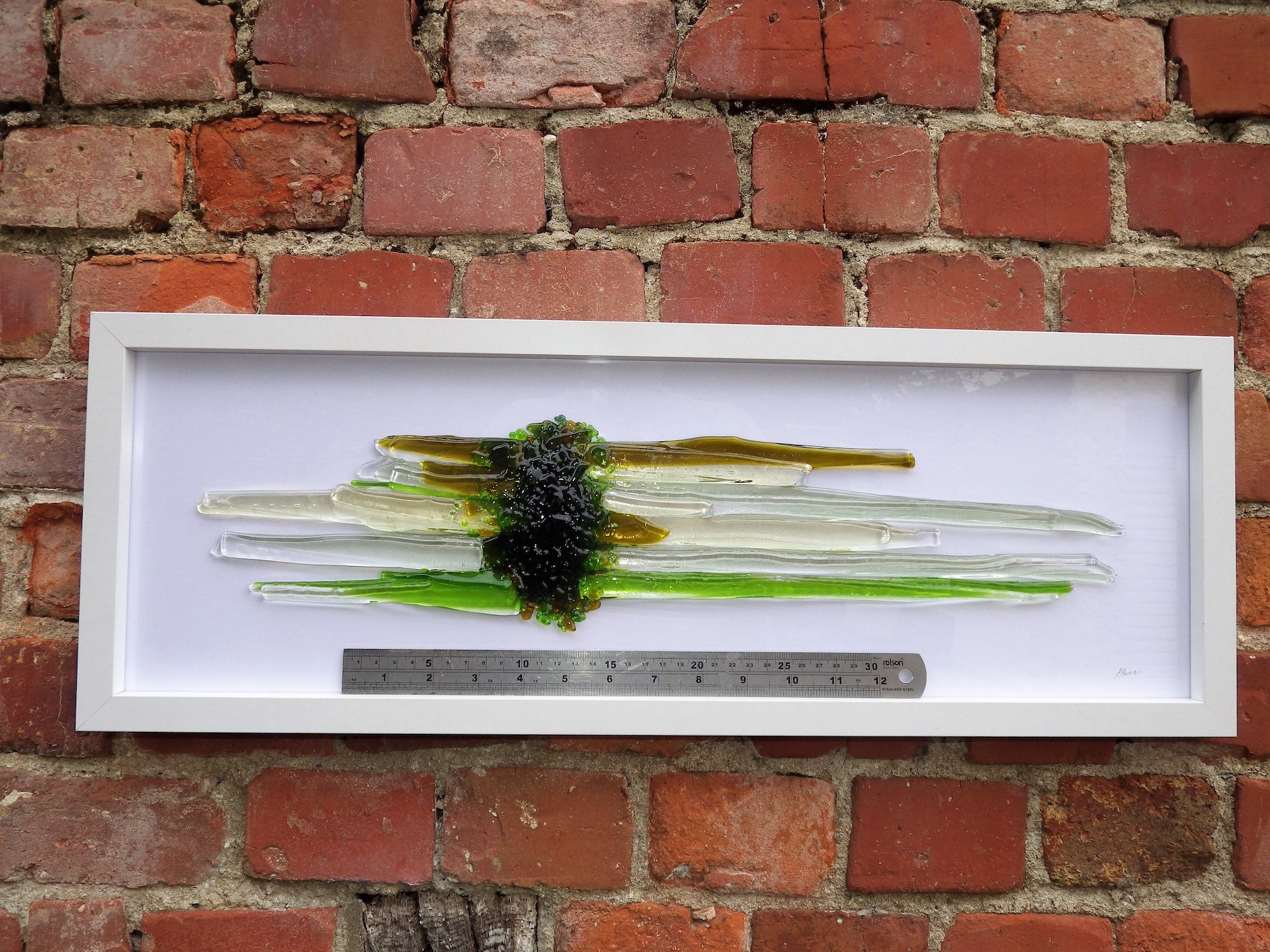 Beneath the Surface
I wanted to capture the feeling of a flowing stream, the various greens and browns and the gentle flow of clean, rippling water. The clearer glass depicts the reflections of sunlight and also shows the movement of drifting weeds and plants in a soft current.
Item: 0210
Dimensions:  Outer Frame:   60 cm  x  22 cm
Price: £145     SOLD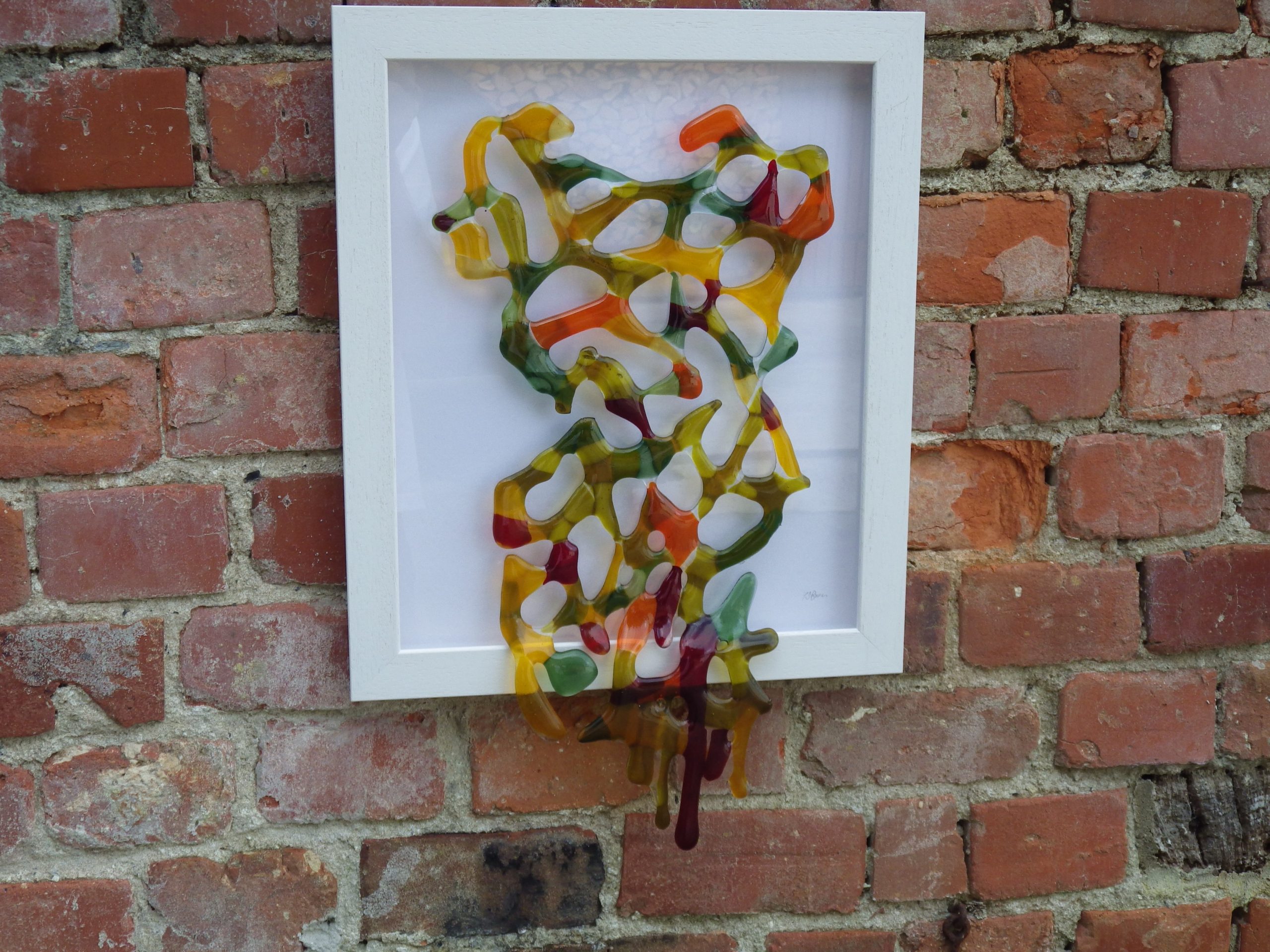 In Motion
Like hot toffee this piece literally flows outside and below the frame invoking the feeling of heat and movement.
Item: 0216
Price: £120    SOLD.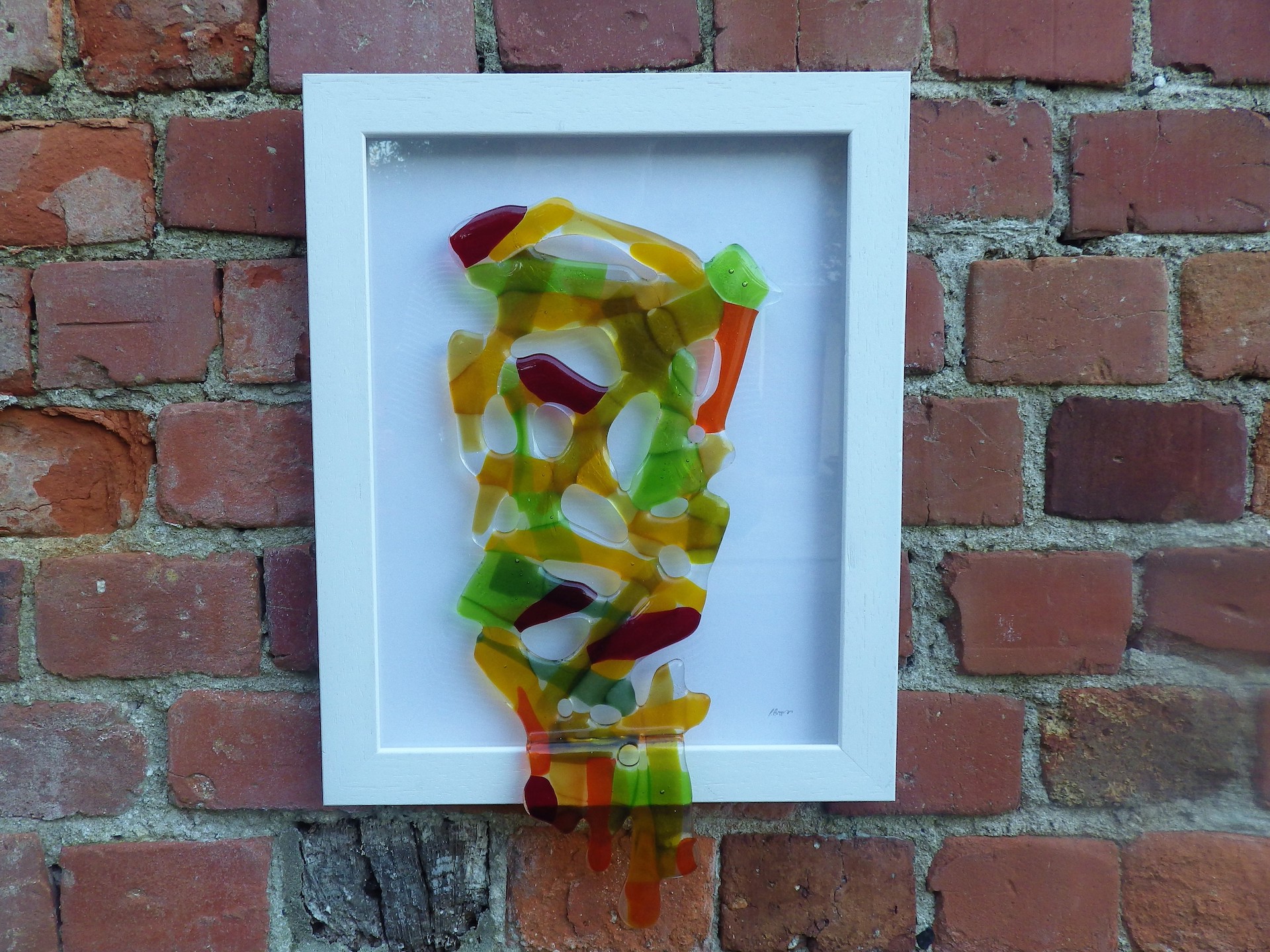 Moving Along
A further piece with summer colours depicting a flow similar to the way that hot glass flows at high fusing temperatures.
Item:  0224
Frame sizes:             Glass hangs below the outer frame.
Price: £100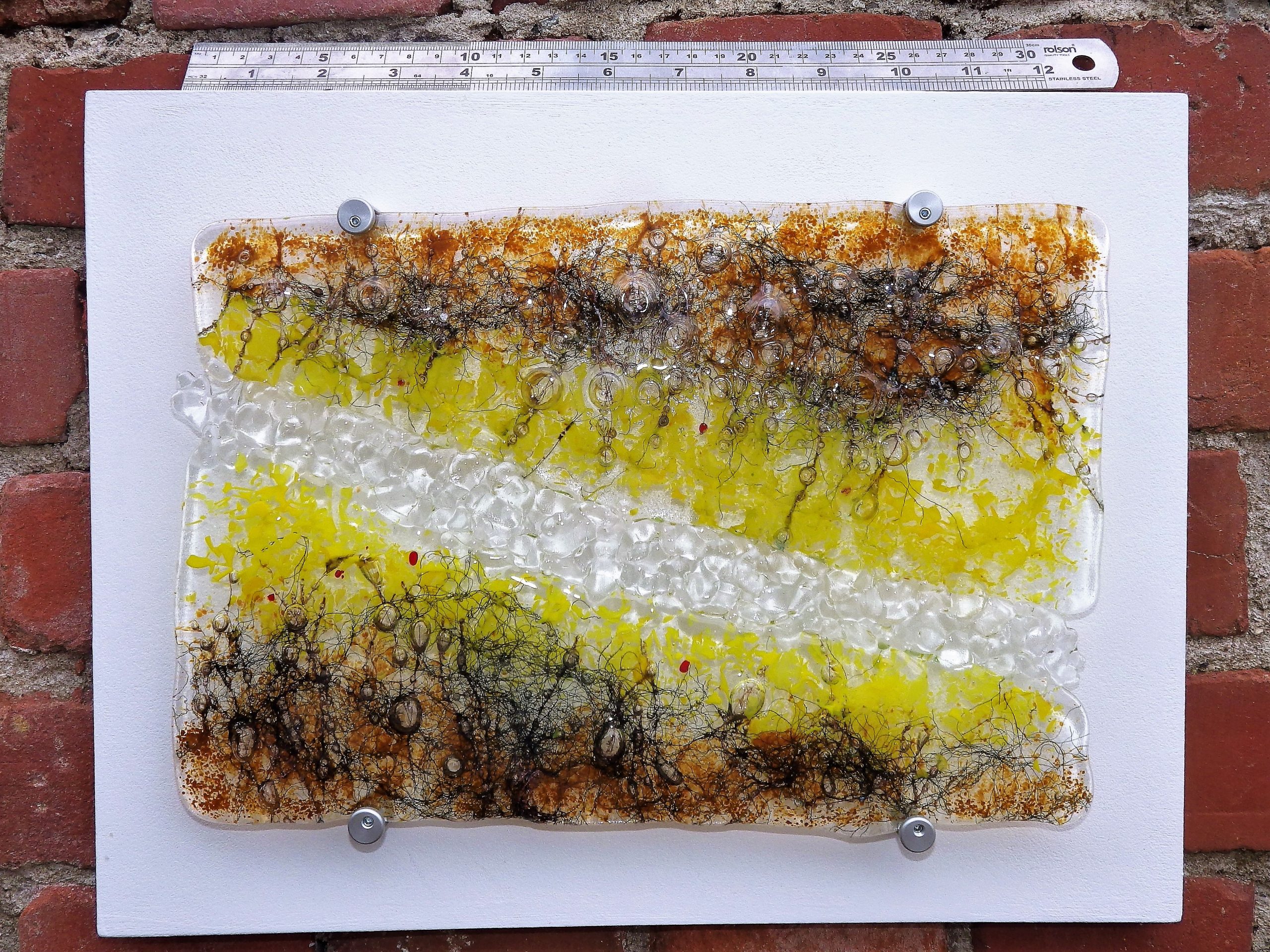 Thrif
'Thrif' is an old Cornish word meaning Hawthorn hedge. I wanted to capture the colours of the hedgerows and the brambles in an old Cornish wall showing the vibrant colours of red berries and yellow flowers.
This piece stands away from the board allowing light behind the glass with some attractive reflections.
Item: 0215
Board: 35 cm  x  25 cm.    Glass size:  25 cm  x  18 cm
Price:   £140     SOLD
.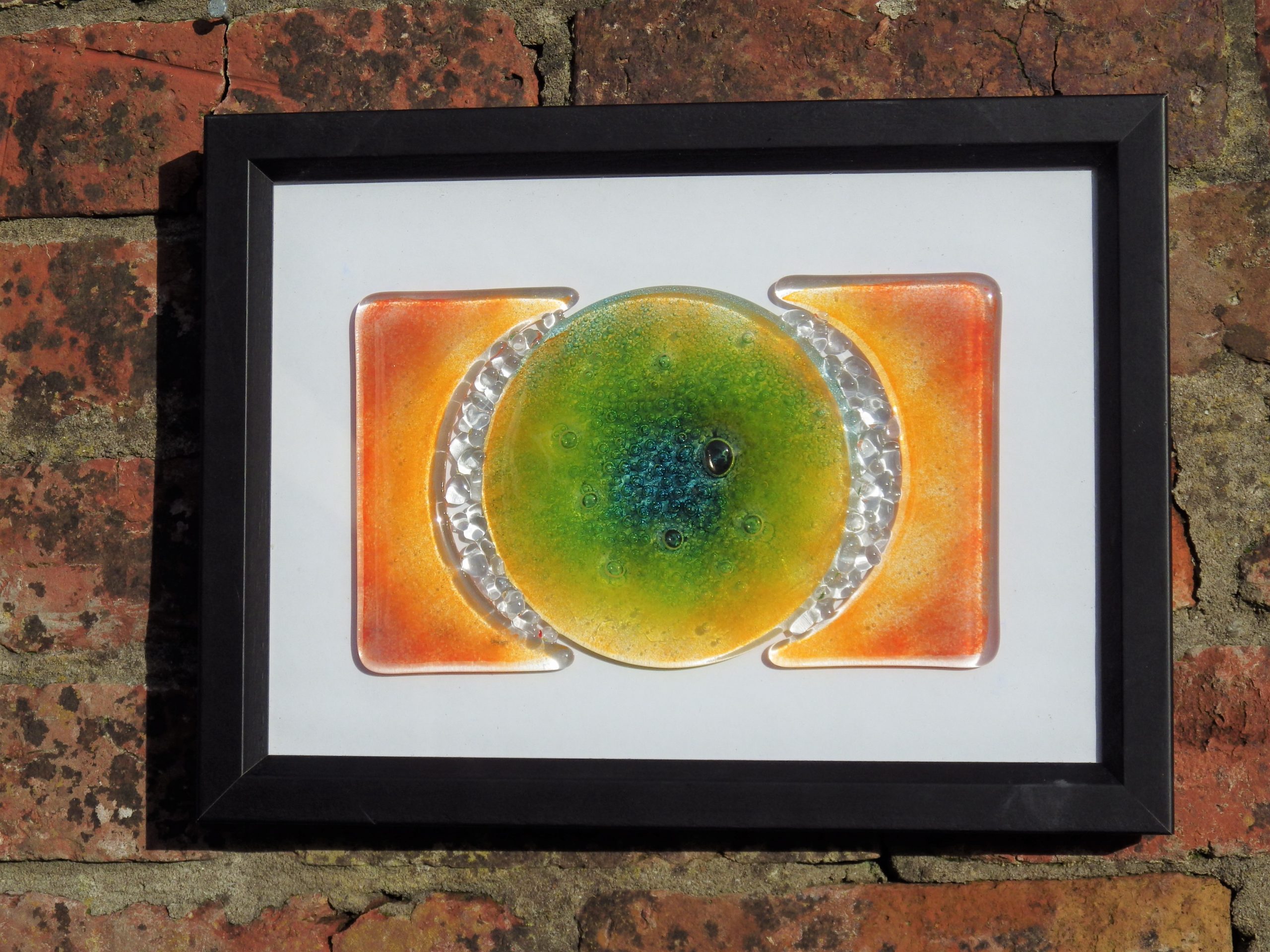 Captured Moment
Gripped between planets in the solar system reminiscent of a view of the earth from space. The black frame contrasts with the vibrant colours of this piece.
Item: 0318
Frame: 32  cm x 24.5 cm.  Glass size:  22 cm x  13 cm
Price: £90
.
Contact me about Country Life
Postage and Packaging varies per piece, please contact me for more information. Similiar pieces are available on request. Individual items may vary from the photos provided here. Use of natural materials will vary, for example on pieces which are mounted on a base.